Seminar by prof. Thomas Armbruster, October 14
Категория: News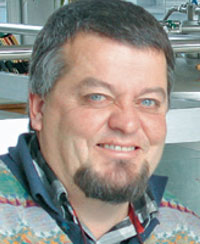 Prof. Thomas Armbruster

from the University of Bern (Switzerland) will host on Wednesday, October 14, a seminar titled
Crystals: Investigation of structure and properties from a historical perspective.
The seminar starts at 5 p.m. and will be held in room 110 (or lecture-hall) on per. Dekabristov, 16.
Everyone is welcome!
Launch of the English version!
Категория: News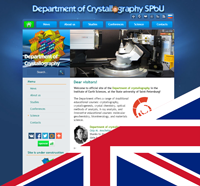 Dear visitors!
We are very happy to announce the launch of the English version of the website of the Department of crystallography of the State university of Saint-Petersburg.
We will do what we can to fill our English website with content and media for you soon.